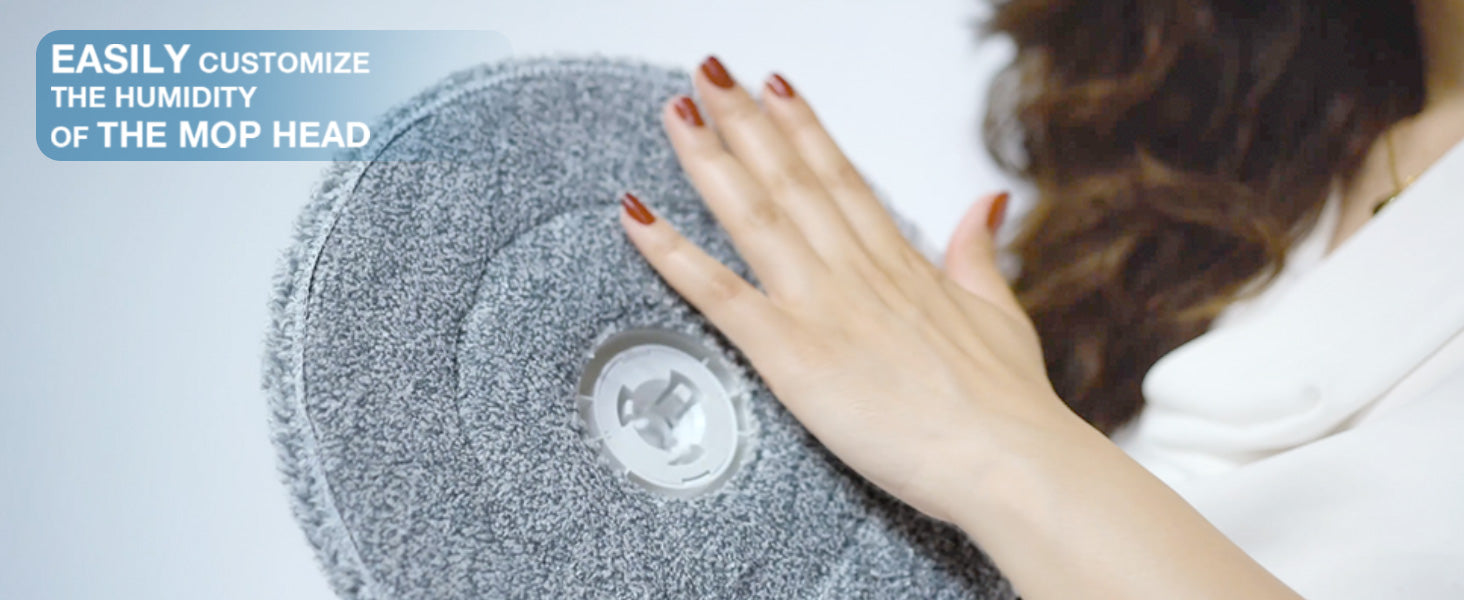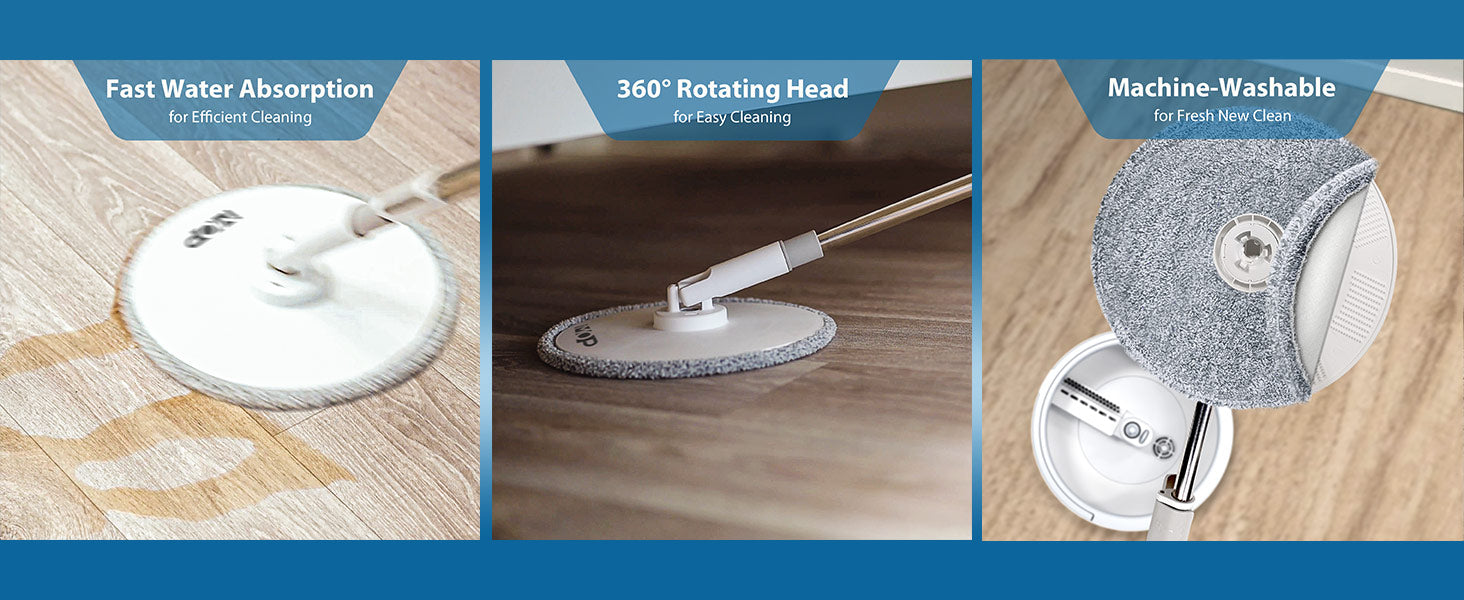 🏆 【3-IN-1 CLEANING SYSTEM】- Experience total cleanliness with our 3-in-1 mop & bucket set – mop the floor, remove dirt/debris, and wring out water effortlessly. Save Time and Energy!
🌎 【ALWAYS FILTERED WATER】- Eco-Friendly Filtration for a Greener Tomorrow! Our patented spin mop system ensures cleaner floors using only 0.5 gallons (1.9 liters) of water per use, while the reusable microfiber mop pad minimizes waste.
💦 【SELF-CLEANING PAD】- Built-in scrub brush removes stuck messes from pad without touching grime. Keeping Your Hands Clean While You Mop!
👑 【CUSTOMIZABLE WETNESS】- Control Moisture Levels Your Way! Spin the mop head a minimum of 12 times for personalized cleaning, from dry dust mopping to deep wet cleaning.
🏡 【FLOOR VERSATILITY】- Safe for All Hard Floors! Ideal for hardwood, vinyl, tile, laminate, concrete, cork, linoleum, and more. Perfect for home, office, school, hotel, gym, or retail use.
🌸 【ERGONOMIC DESIGN】- Designed for Your Comfort! The adjustable mop handle customizes to your height, making maneuvering effortless and relieving fatigue from reaching. It also offers compact storage.
⭐ 【WHAT'S INCLUDED】- Mop Bucket with Patented Water Filtration Reservoir, Stainless Steel Handle, Mop Plate, Microfiber Pad, and Water Filter Cotton.